The European Bicycle Exhibition concluded successfully in Frankfurt on June 25, 2023. As a highly anticipated event in the European bicycle industry, SEEKRUN made a strong appearance once again with new products, showcasing solutions for instrument-related needs and attracting significant attention from numerous attendees at the exhibition.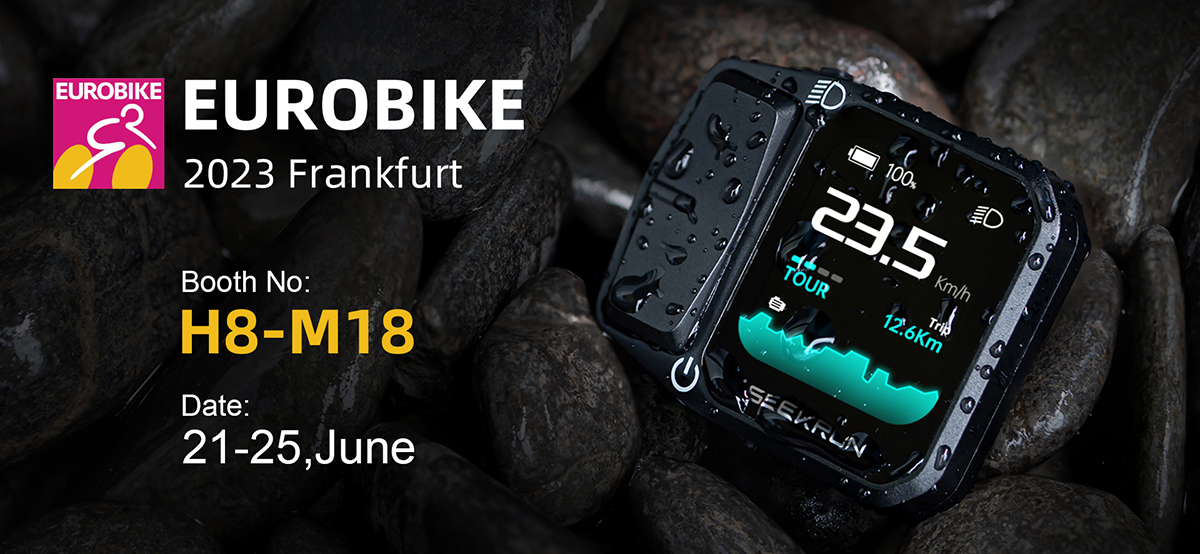 As an innovative company, SEEKRUN is dedicated to the R&D, manufacturing, and sales of intelligent displays and accessories for E-bikes and Light E-vehicles. SEEKRUN is committed to providing customers with scenario-based and systematic solutions.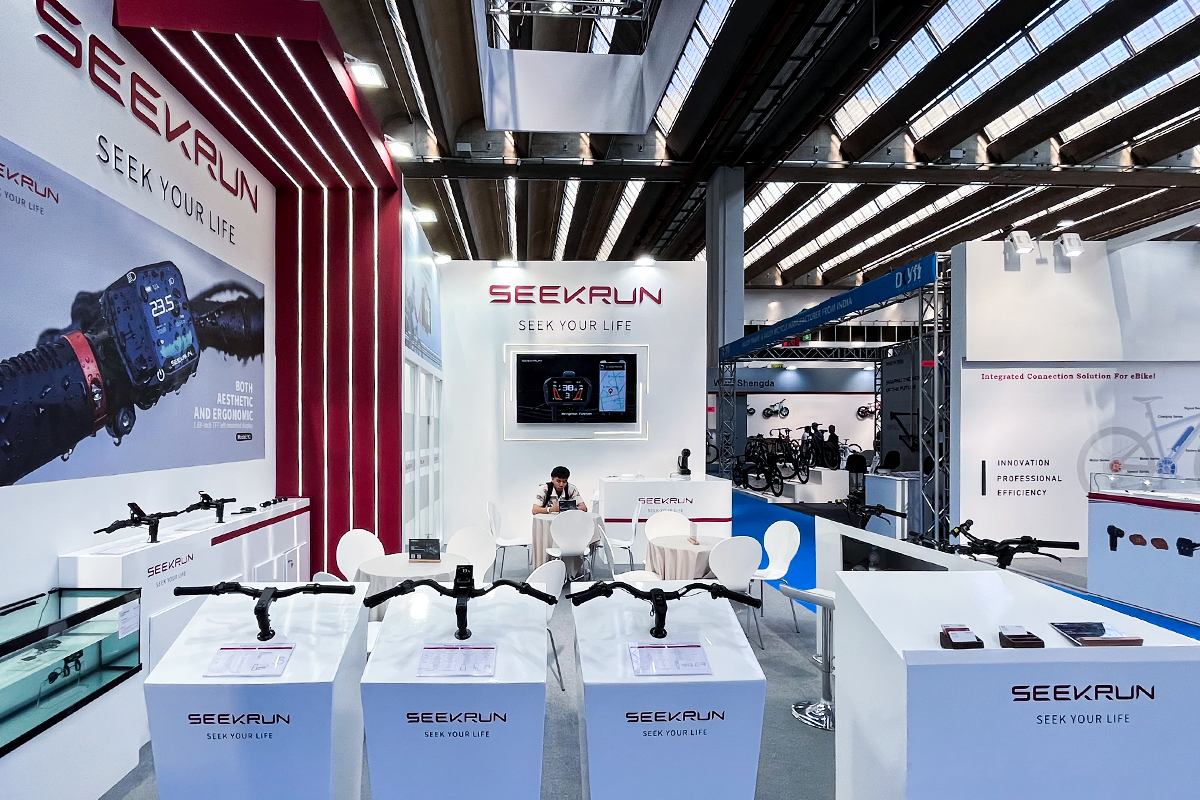 During the exhibition, there was a constant stream of customers visiting the SEEKRUN booth for inquiries and consultations, and they highly praised the products. Particularly, the newly exhibited Q1 and Y2 models received exceptional feedback and appreciation.

Q1 is a 1.91-inch TFT embedded color screen display. The only one integrated wire harness is hidden internal to avoid the clutter. It is complemented by a self-developed adjustable-angle stem, providing enhanced user-friendliness and meeting the diverse needs of different customers.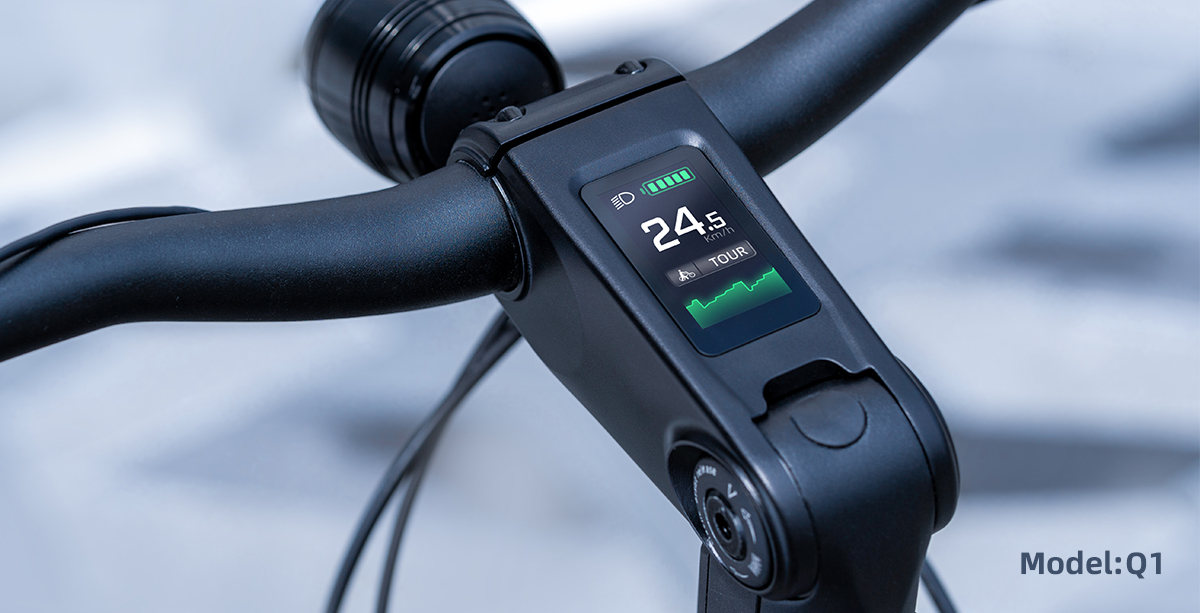 Y2 is a 1.69-inch left-mounted color screen display with with small and exquisite design, which can finely fit multiple e-bike styles. Its ergonomic remote features a curved shape that perfectly fits the thumb arc, providing a comfortable operating experience throughout the entire ride.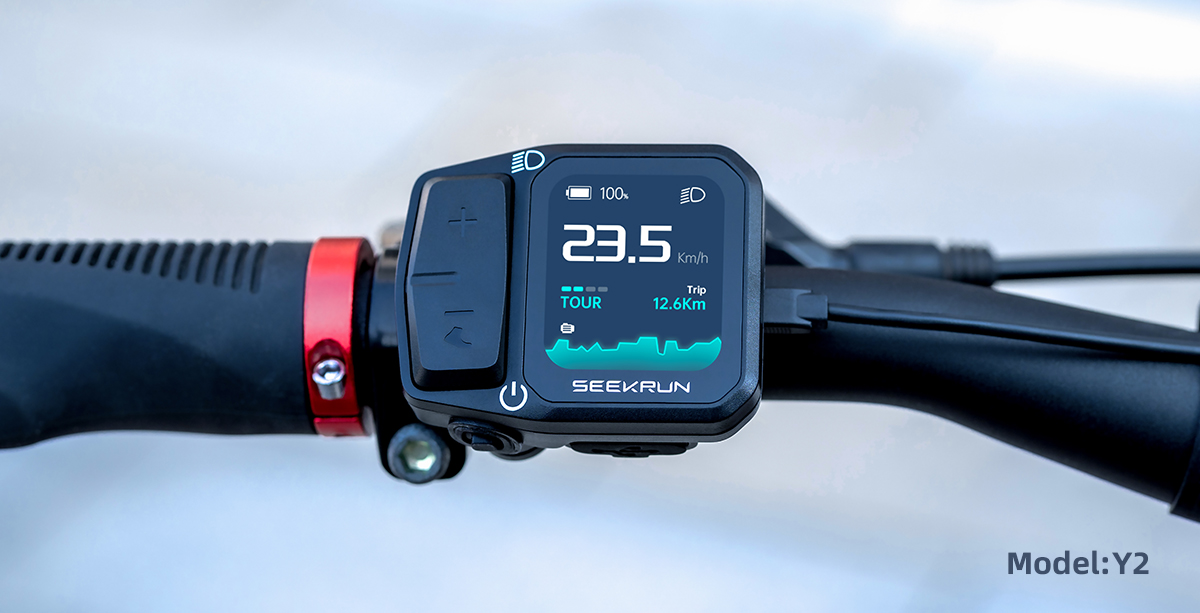 Through this exhibition, we look forward to strengthening communication and collaboration with industry professionals. With a relentless pursuit of excellence, we prioritize exclusivity and quality, setting the benchmark for superior products and service.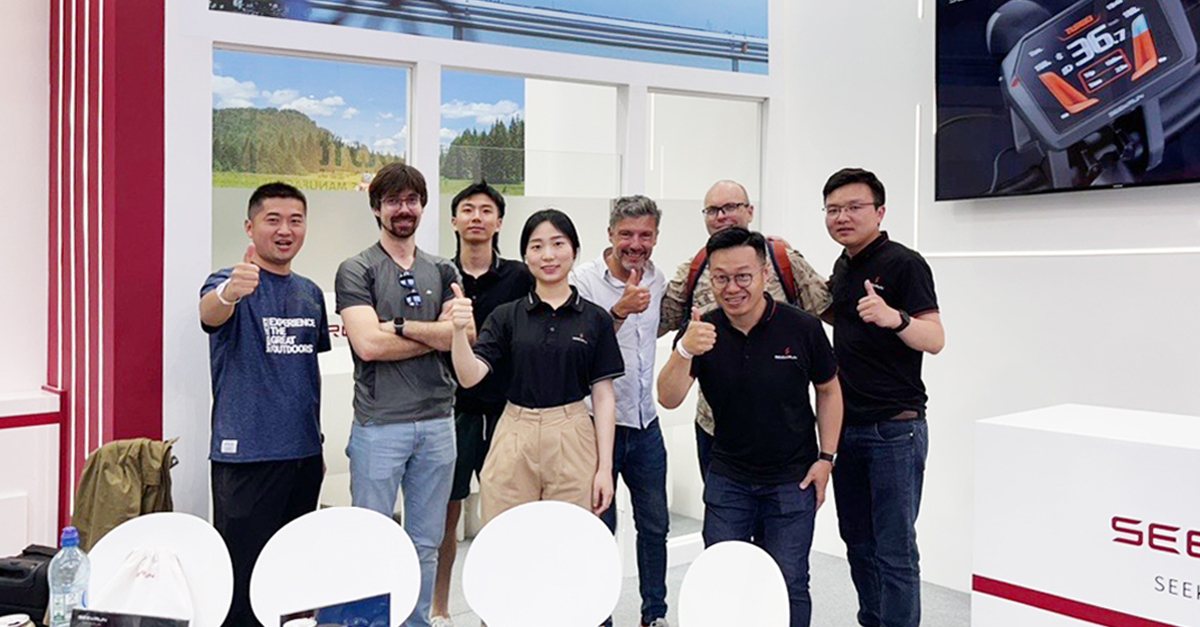 Contact SEEKRUN through the following ways, we will provide you with more detailed and professional consultation and technical support.
Phone: +86 512 5191 8061
Wechat: +86 173 0623 5569
Email: sales@seekrun.com