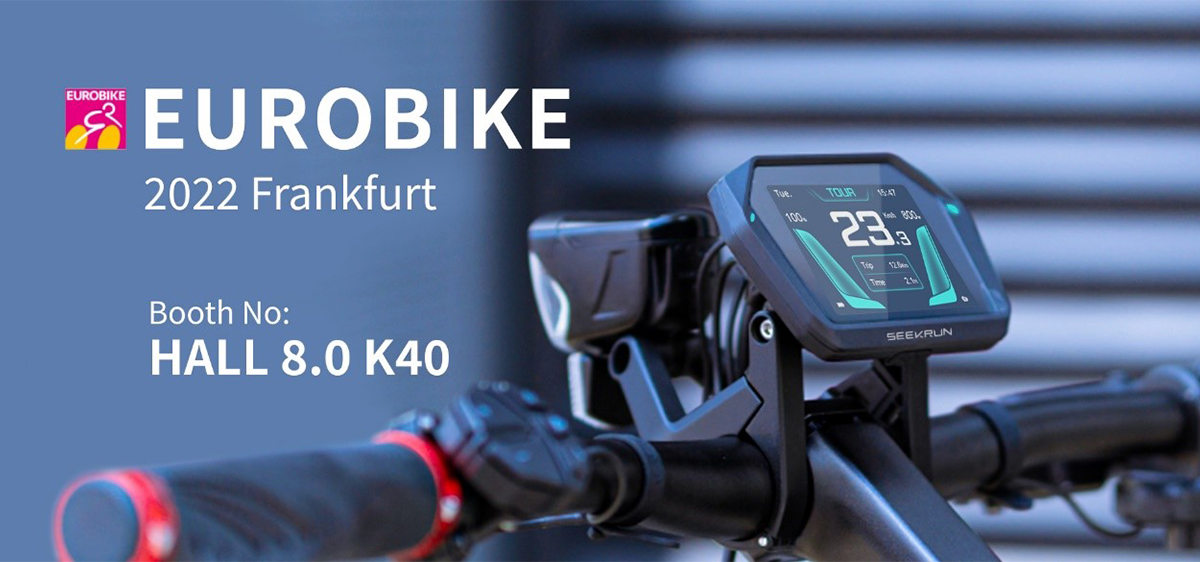 At 9:00 a.m. local time on July 13, 2022, EUROBIKE formally opened in Frankfurt, Germany.
EUROBIKE is one of the world's largest bicycle trade shows, which has been held annually in Germany since 1991. EUROBIKE has grown from 268 exhibitors and
3,000 visitors to the global large-scale professional bicycle exhibition with more than 1,400 exhibitors, 60,000 professional visitors from more than 90 countries
and nearly 2,000 professional media.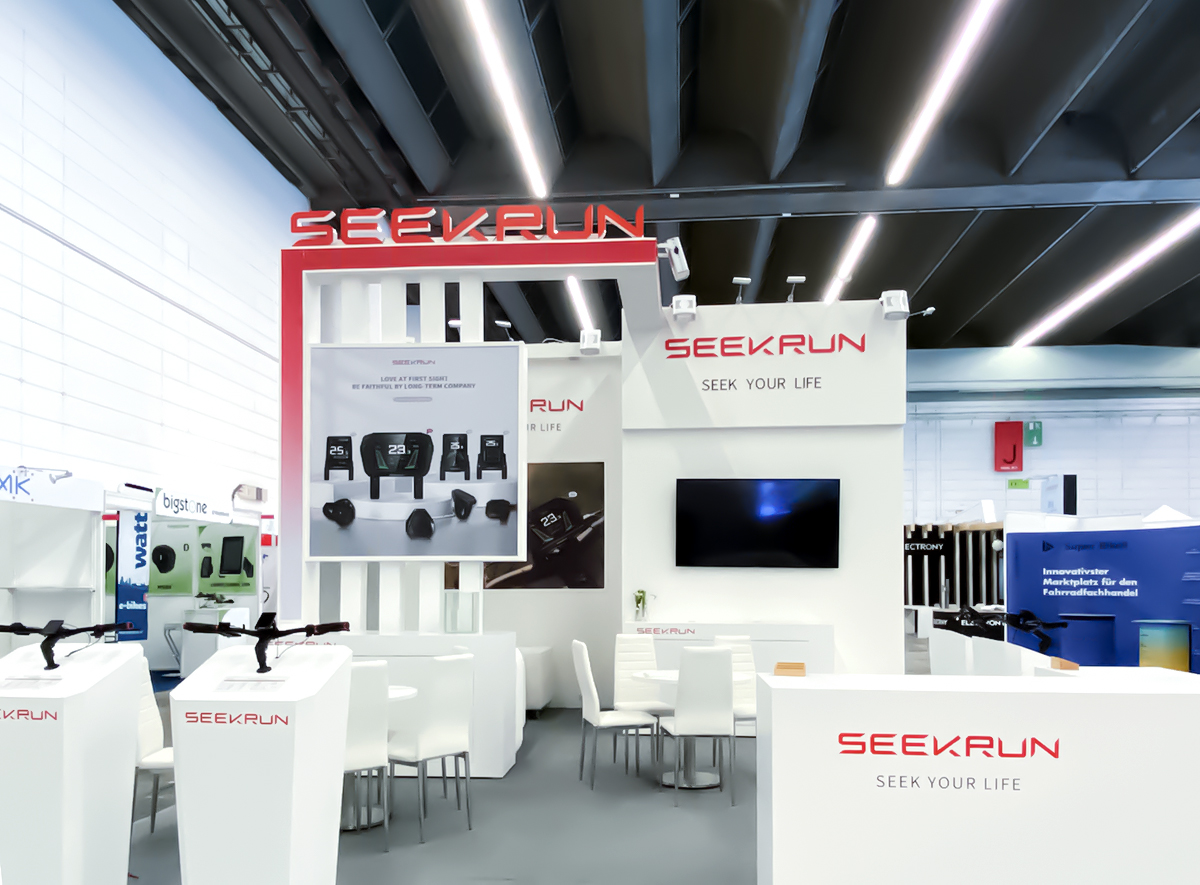 2022 is SEEKRUN's second year participating in EUROBIKE. Based on last year's experience, SEEKRUN keeps adjusting its direction. After a year of accumulation,
SEEKRUN has brought a variety of products to this exhibition, including the displays G1, X1, M1 and A1, which were exhibited last year and have been polished
for a year, as well as the newly developed displays Eone, Y1 and SD2000.
In order to let the audience experience SEEKRUN's products more truly, SEEKRUN custom-made the handlebar and stem for the installation of the displays for
this exhibition, which truly simulates the feeling of the product to the users in the actual use process.
SEEKRUN is dedicated to intelligent displaysand will be domestic and overseas market-oriented. We wish SEEKRUN great success in this exhibition!